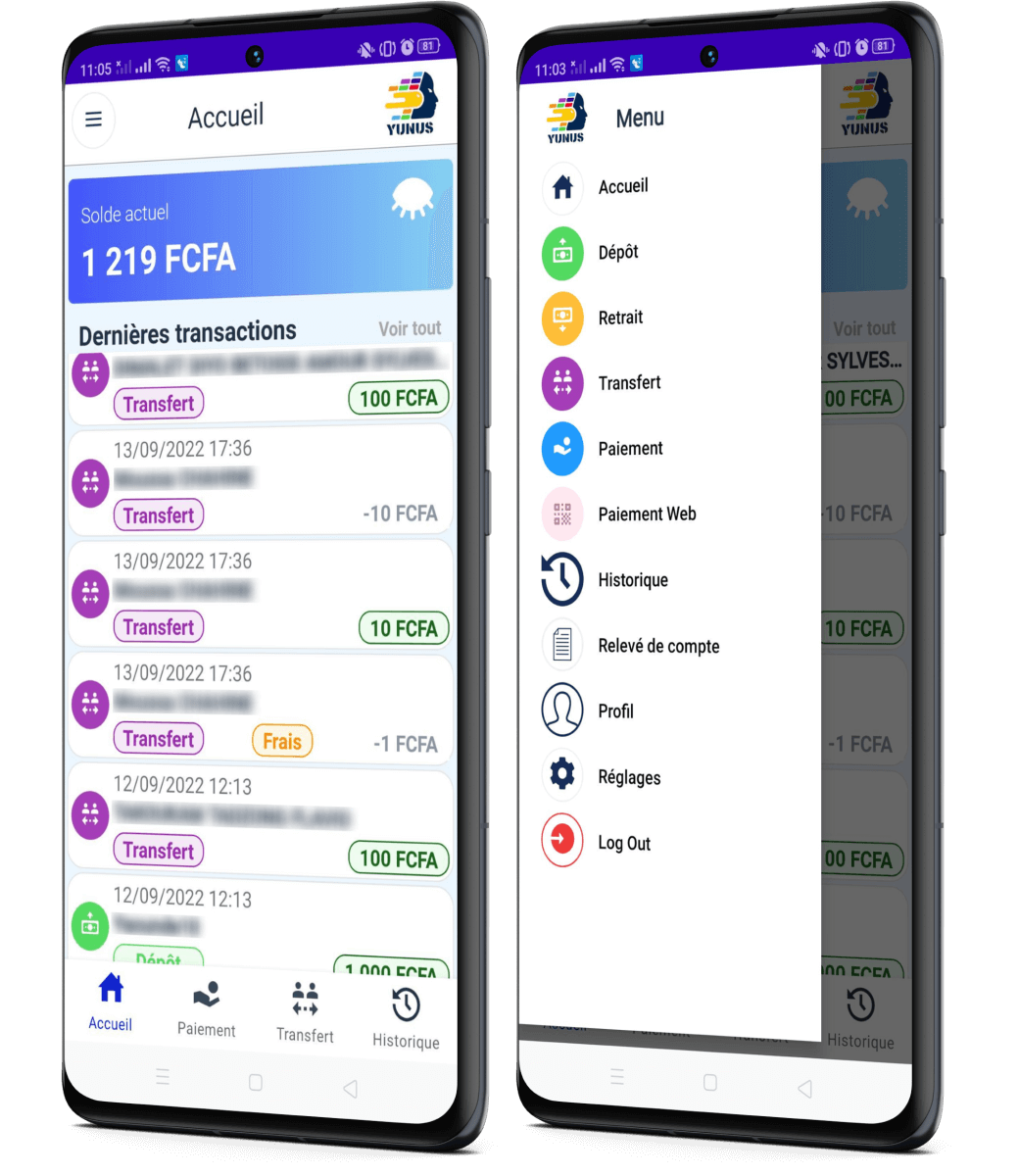 YUNUS™ is an ecosystem of mobile integrated services for financial and social inclusion whose purpose is to improve the life of Cameroonian people, especially the unbanked, by offering easy and inexpensive access to essential financial services such as micro-credit, health micro-insurance /accident/death and electronic payment of goods and services (fuel, solar energy KIT, telecommunication terminals, etc.).
Our goal is to use the innovative technologies as a tool for financial inclusion to serve the most disadvantaged populations and bring them a range of services for their daily needs.
YunusPay Core features
Yunus Pay, allows its users to obtain microcredit, subscribe to health insurance coverage, pay for purchases and benefit from a variety of financial services.
Transfer money to family and friends instantly.
Pay your favorite merchants directly from your mobile.
Withdraw cash from your favorite Campost branch and from our partners.
Protect yourself against the unexpected with our insurance solution.
Carry out the projects that are important to you by obtaining a microcredit.
Save for your future projects with our saving solutions.
Access essential goods & services using payment in installments.
Buy your fuel everywhere with YunusFuel.
Expose your project to the community and raise funds through our crowdfunding solution.
YUNUS™ offer aims to ease access to micro-insurance and micro-credit as instruments designed to achieve true financial inclusion and the country's development goals. YUNUS™ is a major driver of sustainable development and proximity to the entire Cameroonian community.